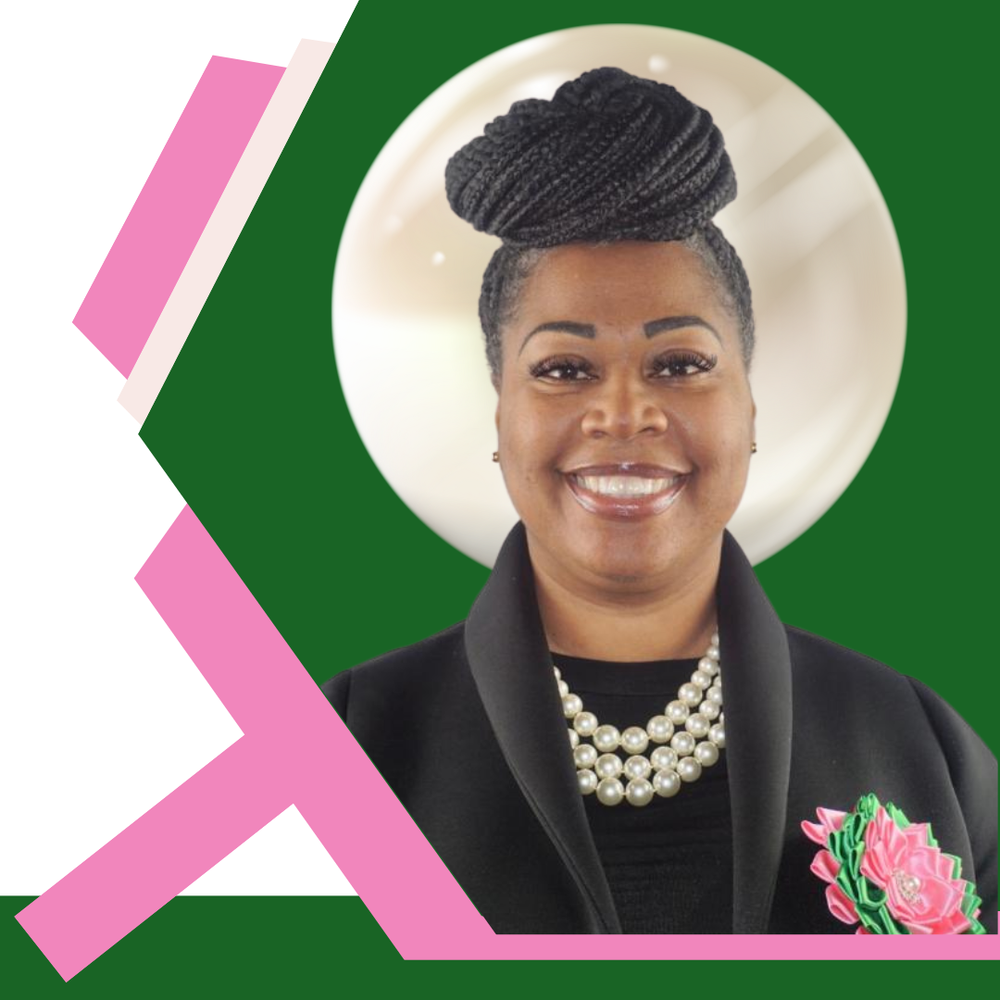 Greetings,
Thank you for visiting the Pi Xi Omega Chapter's website, where we are proudly serving the Passaic County Community for thirty-seven years! 



It is my sincere honor to serve as the 13th president in a chapter dedicated to fulfilling the  mission and vision of Alpha Kappa Alpha Sorority, Incorporated®. The Prestigious Pi Xi Omega Chapter was chartered on July 7, 1986. Our phenomenal members are made up of exquisite, professional, outstanding and exceptional women who work tirelessly and are dedicated to providing Service to All Mankind.



As a mental health professional for over twenty-five years, my passion and focus is helping others. My twenty-five year tenure in Alpha Kappa Alpha Sorority, Incorporated® has helped diversify my skillset through implementation of programs that aim to enhance the social, economic, and well-being of the local, national, and international communities. This embodies my commitment to fostering growth and development, strengthening community partnerships, bridging connections, and providing improved resources for all. 

Your support is essential to our ongoing service to the community. Please visit our website often to learn about upcoming events, programs and fundraisers. Follow us on social media platforms as we continue to make an impact in the Passaic County Community. Visit www.aka1908.com to learn more about our International Program initiatives.               


Thank you for visiting our website!
Your donation benefits our community programs and scholarships.
Thank you for your continued support.
Please click below to donate. 
You are visitor number: 58925